You would think that after attending primary through secondary school with a 95% black student population, my black history education wouldn't have been so severely lacking. To be fair, my education regarding women in history and feminism was almost nonexistent. My freshman year English teacher was unmarried, owned her own home, and drove herself all over the country to see her favourite bands in concert. She was my epitome of cool. Not once did I think of her as a feminist. I mean, she wasn't angry all the time, nor did I believe she hated men. I'd never even heard of a black woman being referred to as a feminist. Like most first-generation college students, I didn't know how much I didn't know until someone made me read a book about the gaps in my learning.
I was hooked.
I devoured book after book about the history of my race and gender. Some books relied heavily on scholarly research, others weaved tales from personal experience or were inspired by women they knew. It did not bother me that I needed to do reading outside of the classroom to truly understand how racism and sexism play a role in the subjugation of women like me, but it did upset me that my history had been rendered practically invisible in all my pre-university education. Who knew I came from such complexity?
My hope is that this list will reach a girl (or a teacher with the foresight to pass it on) long before these titles reached me. With stories like these in my head, I imagine I could have faced certain insecurities about myself with more confidence in my path and purpose. I would like to see that happen for more young black women who find blank spaces where their history should be. I hope they find power between these pages.
1. The Bluest Eye by Toni Morrison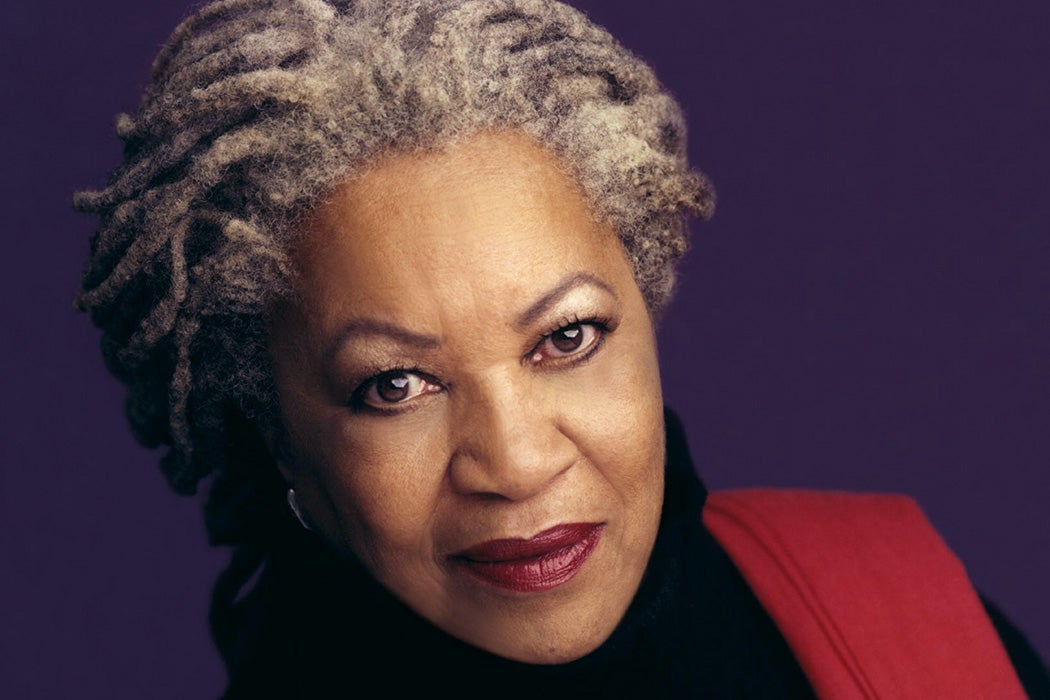 In the story of a child desperate to be counted among the beautiful, Pecola Breedlove is the manifestation of her community's self-hate and disregard for the innocence of black girls. Gorgeously written by the inimitable Toni Morrison, this book remains relevant and startling in its raw portrayal of colorism and grief.
2. Sister Outsider by Audre Lorde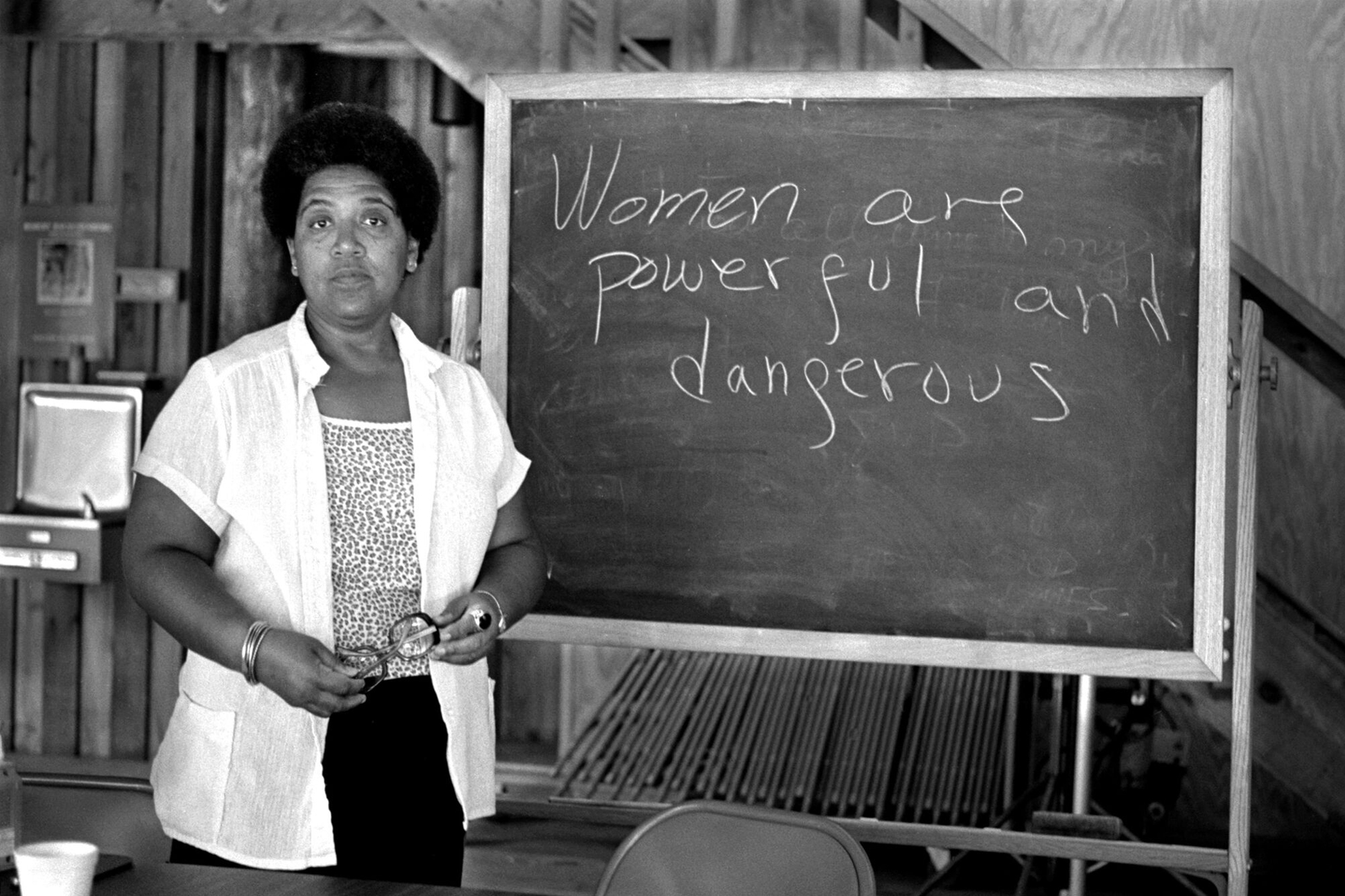 If nothing else, read these three contributions to this collection: 1. "Poetry is Not a Luxury," 2. "Man Child: A Black Lesbian's Feminist Response," and 3. "The Master's Tools Will Never Dismantle the Master's House."
3. Their Eyes Were Watching God by Zora Neale Hurston
Janie Crawford is a black woman who longs for the freedom to live and love on her own terms. Through a series of less-than-fulfilling romantic entanglements, she finds the courage to pursue her desires and defy any plan for her life that isn't her own.
4. Divided Sisters: Bridging the Gap Between Black Women and White Women by Midge Wilson and Kathy Russell
Intersectionality is still something we struggle with in the feminist community. In truth, there is no version of feminist equality that shouldn't include all women. This book offers a look at the changing relationship between white and black women throughout history. I must note that this is only one kind of intersectionality, and we should always be learning the stories of our sisters who don't identify as black, white, heterosexual, cissexual, or without disabilities.
5. Black Feminist Thought: Knowledge, Consciousness, and the Politics of Empowerment by Patricia Hill Collins
The holy grail of black feminist theory and history. You need this one now. As in, buy it before anything else.
6. Naked: Black Women Bare All About Their Skin, Hair, Hips, Lips, and Other Parts edited by Ayana Byrd and Akiba Solomon
How many times have you heard a fabulous older woman wish she'd learned to love her body earlier? This collection of essays is filled with the voices of black women learning to love (almost) every inch of their round, tall, brown, bright, and perfectly imperfect bodies.
7. When Chickenheads Come Home to Roost by Joan Morgan
Can we kick it…with equality? Of course hip-hop music is not inherently misogynistic, but where it fails to stand up for the community of women who have held it down, Joan Morgan takes a critical look at how it got there, and how we can move forward.
8. Selected Poems by Gwendolyn Brooks First, read "The Mother"…then see if you can stop yourself from reading every other word in this book.
9. Women, Race & Class by Angela Y. Davis
The mark of an excellent writer is someone who can take a complex idea and make that thought accessible. In this book, Angela Davis has taken years of research and spun it into a conversation between herself and the reader. This is the book you'll quote. This is the book you'll hand your friends who ask where you learned so much.
10. Mama Day by Gloria Naylor
Who wouldn't want to grow up to be a bit like Mama Day? A 100-year-old black woman who conjures lightening, fights evil, and loves fiercely? Sign me up. So often, black women are denied representation of possessing power for the benefit of our families and ourselves. Mama Day is written in direct opposition to that trope. You don't want to cross her, and you definitely don't want to cross anyone she loves.
11. Redefining Realness by Janet Mock
The influence of trans women has been largely absent, or openly disregarded, in discussions on feminism. Janet Mock has been a highly visible advocate for people who identify as trans. Her book recounts her personal journey finding the courage to stand as a woman among sisters, demanding equal rights and equal representation for #GirlsLikeUs.
*This book has not yet been released, but is available for preorder.
12. For Colored Girls Who Have Considered Suicide When The Rainbow is Enuf by Ntozake Shange A 20-part "choreopoem" effectively sharing the struggle of the black woman's experience. This play is a journey of the individual pains we experience, and how we are made stronger by sisterhood.
13. Ain't I A Woman? Black Women & Feminism by Bell Hooks
From comfort girls to mammies to high-powered bitches, black women have been routinely stripped of their femininity in theory and practice. bell hooks stands up for black women expressing femininity uniquely and without the constraints of perceived white superiority.
Ashley C. Ford has has publications in PANK Literary Magazine, The Rumpus, Necessary Fiction, and other places. She likes Kenny Loggins, ginger ale, and trees. She is writing a book.
For more insightful black feminist reading, please check out Melissa Harris-Perry's Black Feminism Syllabus.
By Ashley C. Ford. Source: BuzzFeed